About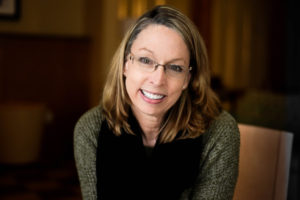 I am a Christian psychologist and have been in private practice for over 20 years. I believe true healing is possible and that good therapy with a caring therapist can speed the process. I work with adults who are experiencing difficult life circumstances, and are interested in personal growth and recovery. I work with issues of depression, anxiety, divorce, addiction, eating disorders and other issues often related to trauma or difficult relationships. I also enjoy working with parents of special needs children and general parenting issues.
Background
I received my Doctorate in Clinical Psychology from George Fox University in 1995 and my Bachelors of Science in Nursing from Biola University in 1986.
Treatment Approach
My treatment approach is interpersonal and relational. I work from a psychodynamic framework with an engaged and warm style. Our work together is centered around your specific goals and needs. Silas my therapy dog joins me daily in the office.
Volunteer
I am a past board member of the Village of Hope Uganda where I served as a clinical consultant helping to bring healing to children of war in Uganda. Currently I actively serve in leadership at my church and am a member of Search One Rescue Team in the DFW area.